Having accent wall will really great because it will beautify the interior and exterior appearance of your home.
It gives another classy look and gorgeous for any wall even though just some area of your house.
---
Accent Wall Ideas
---
Choosing the right accent wall will really define your house personality and make it bold.
So, here are some wall accent designs that you can choose.
1. Dark Blue Accent Wall
Blue as the very popular color, whether dark or bright, this color is one of the classy colors.
This blue color for the accent wall is really beautiful.
For traditional interior design, this blue wall accent, it will give a depth and interest look.
2. Bright Orange Accent Wall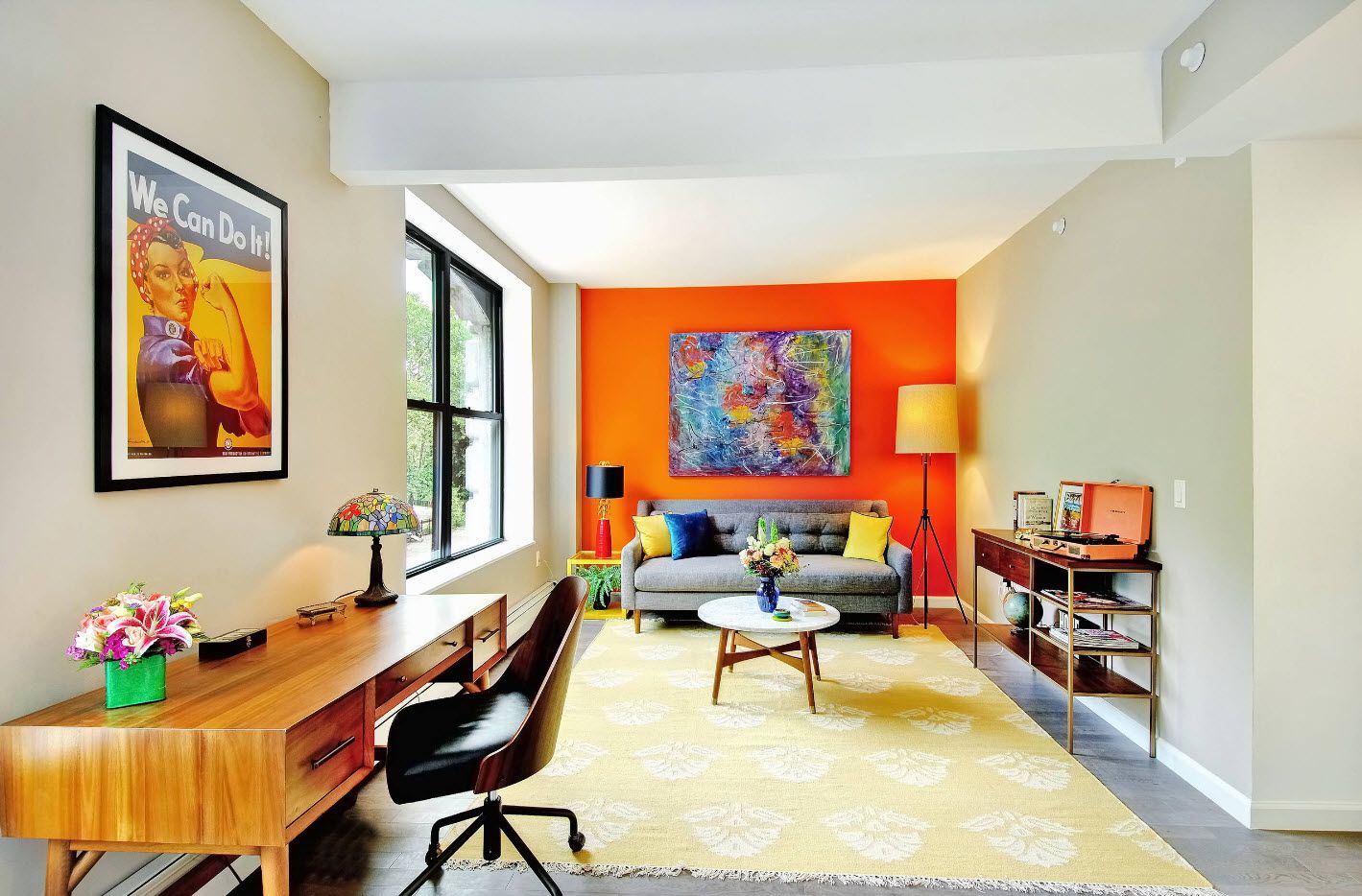 Having a bright orange wall accent is not a mistake.
This bright orange will boost your energy and also light up the room.
Orange will give a fresh, fun, and also feeling of full of life.
The electric orange will definitely stimulate the energy.
3. Geometric Accent Wall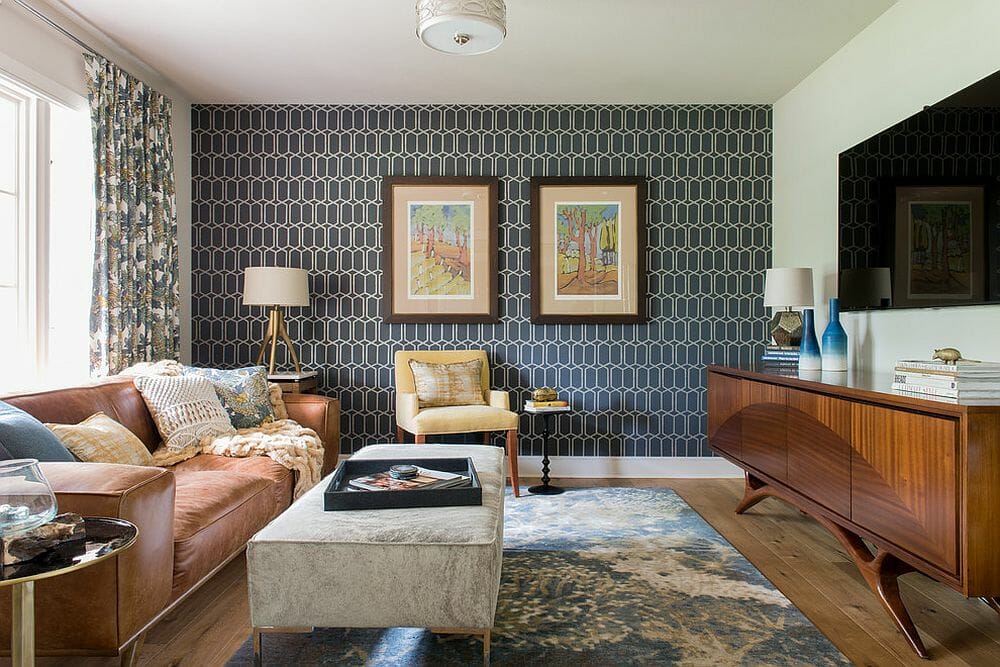 The use of geometric pattern for your living room accent wall will be great.
This will really classy when you can mix and match with your furniture.
You will get modern look yet elegant if you use this geometric deep blue accent wall.
4. Tone Accent Wall
Many people think that an accent wall should be different from their wall paint.
But actually, the tone on tone color is also great for accent wall.
The tone on tone pattern will also impactful for giving a nice textural effect.
5. Minimalist Accent Wall
Minimalist room tends to have no more space to decorate.
However, the use of accent wall with this minimalist accent will be beautiful.
It makes your room eye catching in moderate space.
6. Horizontal Stripe Accent Wall
Horizontal stripe is the best way to make your room look bigger.
This accent wall can be added to just some part in wall and it is enough to give a large effect.
7. Built-In Shelf Accent Wall
Having a shelving on your room will be great idea to make an accent wall.
It is not only about the paint but also the choice of your furniture.
The shelving along with the storage box will give maximum impact on your wall so it can give dimensional effect.
8. Illusion Accent Wall
If you have a narrow area in your house, you can make it larger by giving it an illusion wall accent.
The one end feature can be the best choice to give an illusion for your room.
9. Colorful Mural Accent Wall
Mural accent will give more energy and playful scheme to the room.
It will be suitable for the children room.
The intensity of design and color will also make the room feels bigger that it is.
10. Textured Accent Wall
Giving your room a paint or wallpaper may be a great idea for accent wall.
But you can also use some textures like brick, stone, wood, or even tile.
This will be really stunning and unique since you use the real thing.